Jill Stuart Makeup for Cheeks
Jill Stuart is by KOSE.
They are made in Japan, and perfumed.
Jill Stuart Bloom Mix Blush Compact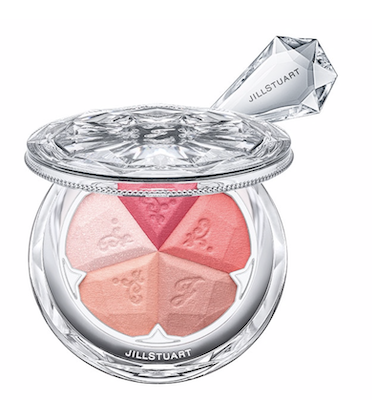 Powder Blush
Seems there are no brushes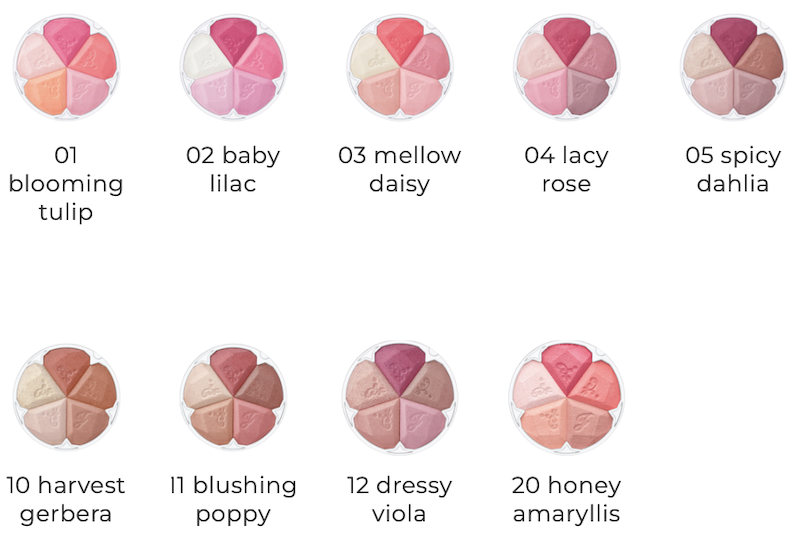 01 blooming tulip
02 baby lilac
03 mellow daisy
04 lacy rose
05 spicy dahlia
10 harvest gerbera
11 blushing poppy
12 dressy viola
20 honey amaryllis
JPY6,530
Jill Stuart Loose Blush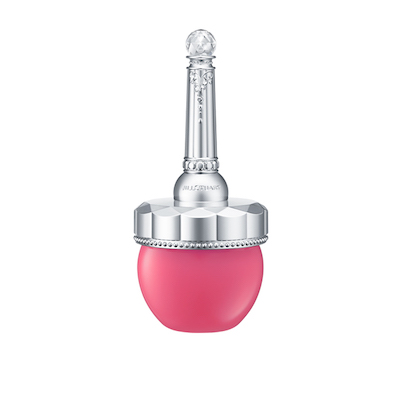 Loose powder blush with a puff.
Seems you can put the puff into the case.

01 cotton candy
02 fluffy flower
03 cherished love
04 saturday brunch
05 baby butterfly (discontinued)
07 strawberry factory
JPY5,490
Jill Stuart Bloom Drop Lip & Cheek Chiffon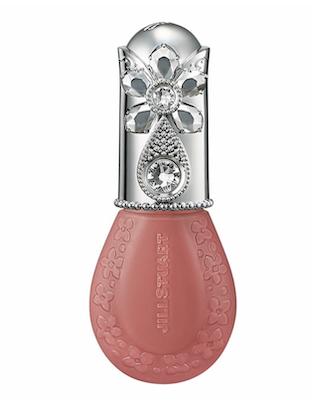 Liquid blush, it also work as liquid lip
New for SS2022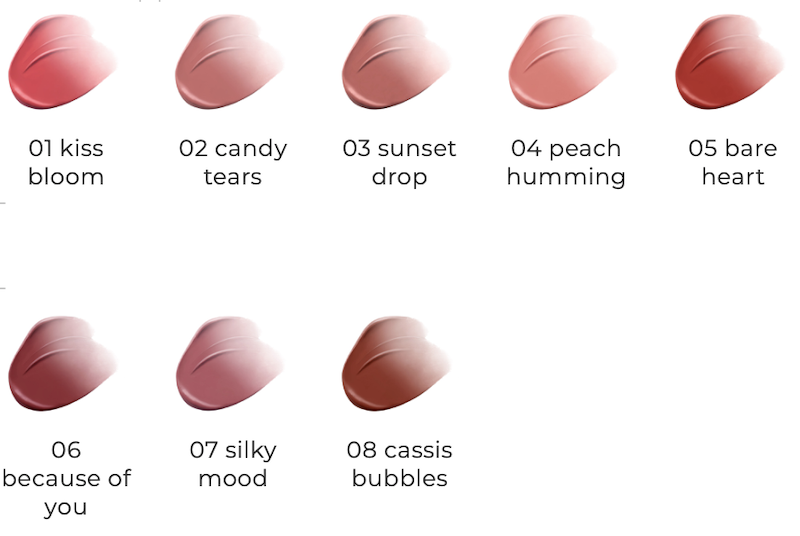 01 kiss bloom
02 candy tears
03 sunset drop
04 peach humming
05 bare heart
06 because of you
07 silky mood
08 cassis bubbles
JPY4,810
---