THREE Aiming Line is for raging care skin care line. They are made in Japan and with perfume (Fennel oil & Geranium oil).
THREE says this line is not good for pregnant. Please pay attention if you are pregnant or waiting for being pregnancy.
THREE Aiming Cleansing Balm
Makeup remover
85g
In person, it removes my makeup pretty good.
We recommend to use your face wash after of this remover.
JPY9,100
THREE Aiming Soap
Face Wash
80g
In person, this is "too strong" for my preference.
Note: The picture above is with a trial set.
JPY6,960
THREE Aiming Lotion
Lotion
140ml
In person, I liked the spicy scent.
JPY11,670
THREE Aiming Emulsion
Emulsion
100ml
In person, there are no irritation.
JPY13,100
THREE Aiming Cream
Face Cream
26g
The picture above is a trial size.
In person, I felt irritation with this cream.
JPY17,680
THREE Aiming Facial Oil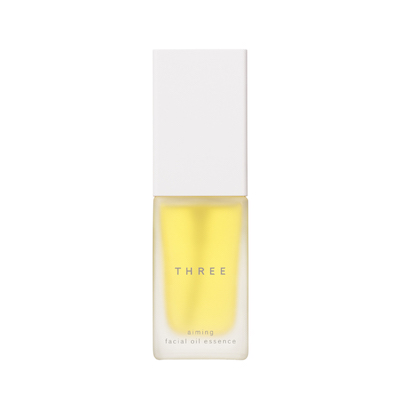 JPY19,820
---