IGNIS is by Albion.
IGNIS White Line Premium is new for SS2020, sales day is 5th of April.
In Ignis products, they often use Alcohol and perfume. And if you are an oil prone, their products are generally not for you.
This line is for ageing care and brightening
As we know, all the products in Ignis is made in Japan.
Ignis Whitening Premium Milk (Medicated)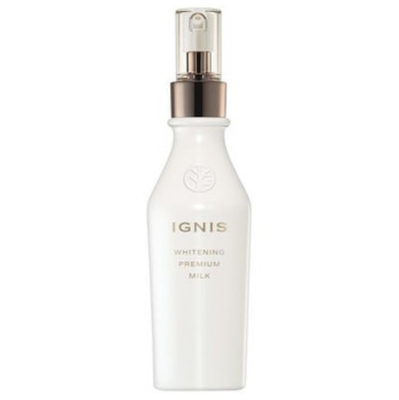 Please apply this emulsion just after your face wash.
200g
Brightening factor: L Ascorbic Acid 2-Glucoside
JPY10,790
Ignis Whitening Premium Lotion (Medicated)
Please apply this lotion just after your Ignis milk.
200ml
Brightening factor: L Ascorbic Acid 2-Glucoside
Made in Japan
JPY10,790
Ignis Whitening Premium Essence (Medicated)
Please apply this lotion just after your Ignis lotion.
40ml
Brightening factor: L Ascorbic Acid 2-Glucoside
JPY10,790
---