Amplitude Makeup for Cheeks
Amplitude is by POLA-Orbis, and the designer is Rumiko, the founder of RMK.
They are no perfume, and made in Japan.
Amplitude CONSPICUOUS CHEEKS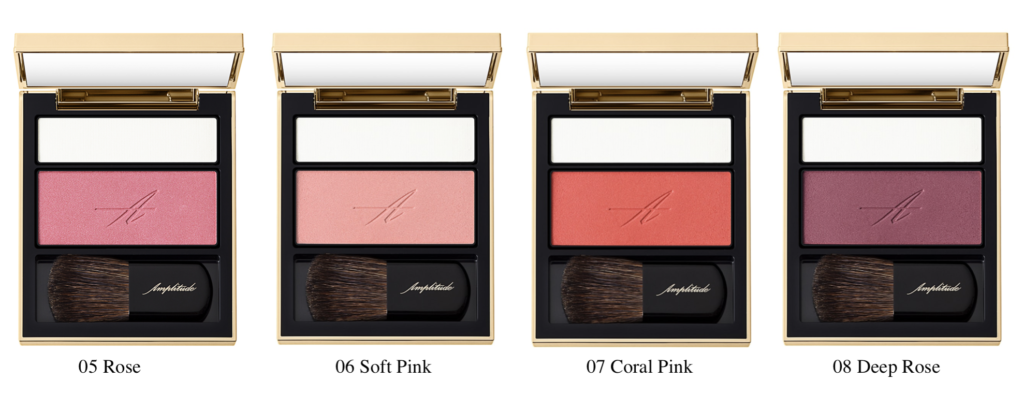 01 Natural Beige
02 Pink
03 Rose Pink
04 Coral
05 Rose
06 Soft Pink
07Coral Pink
08 Deep Rose
#05-#08 are new for AW2019. We accept your pre-order until 7th of Aug.
JPY10,240
---