SUQQU makeup for Lips
As we know all of SUQQU makeup for lips are made in Japan.
Also, they are no perfume.
SUQQU Moisture Rich Lipstick
This SUQQU Moisture Rich Lipstick is sheer lipstick.

01 Yuukanade
02 Hanakurenai
03 Hibeni
04 Kinanzu
05 Hikaribana
06 Senkenka
07 Biwatsuya
08 Benikingyo
09 Kiaka
10 Kogareaka
#11 to #113are new for AW2019. We accept your pre-order until 1st of Aug.
JPY 7,450
SUQQU Extra Glow Lipstick
This Extra Glow lipstick is more vivid than Moisture Rich.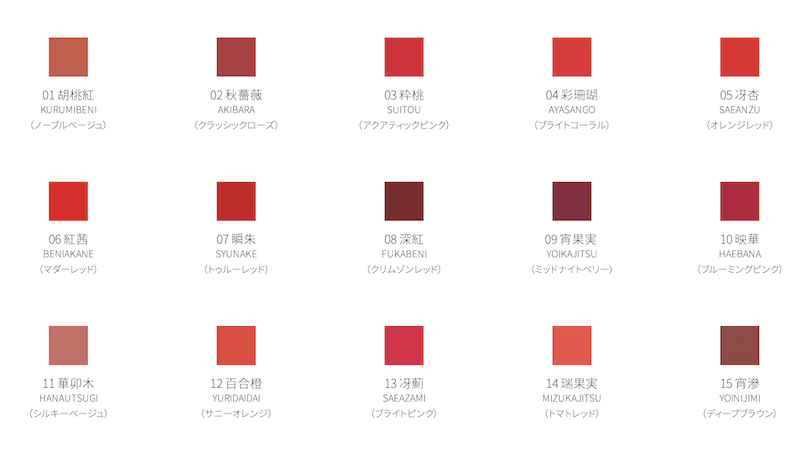 01 Kurumibeni
02 Akibara
03 Suitou
04 Ayasango
05 Saeanzu
06 Beniakane
07 Shunake
08 Fukabeni
09 Yoikajitsu
10 Haebana
11Hanautsugi
12 Yuridaidai
13 Saeazami
14 Mizukajitsu
15 Yoinijimi
JPY 5,870
SUQQU Flawless Lipgloss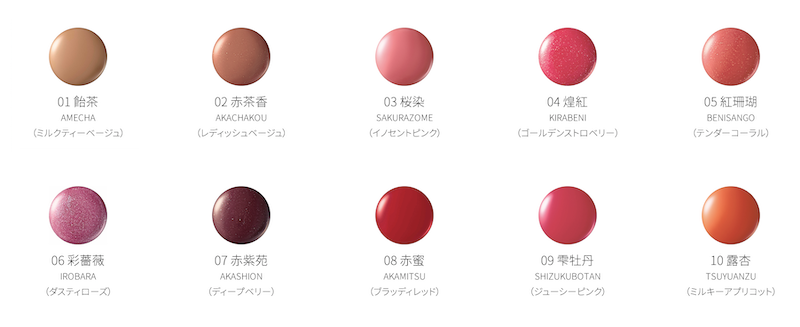 01 Amecha
02 Akachakou
03 Sakurazome
04 Kirabeni
05 Benisango
06 Irobara
07 Akashion
07 Akamitsu
09 Shizukubotan
10 Tuyuanzu
JPY5,330
---