Lunasol Quad Eyeshadow Palette
Lunasol is famous for the beige eyashadows in the quad or quintette eyeshadows.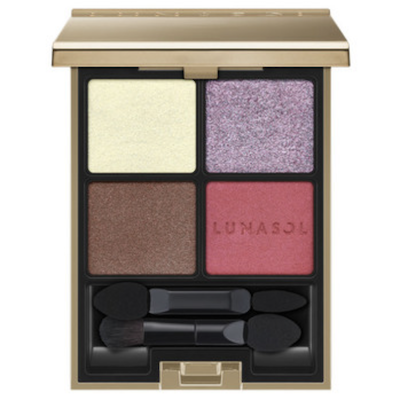 They set the same price for years until SS2019. in AW2019, their new one is changed the price.
They are made in Japan, and generally no perfume. When it is with perfume, we describe so.
In the list, the upper is newer.
Lunasol Eye Coloration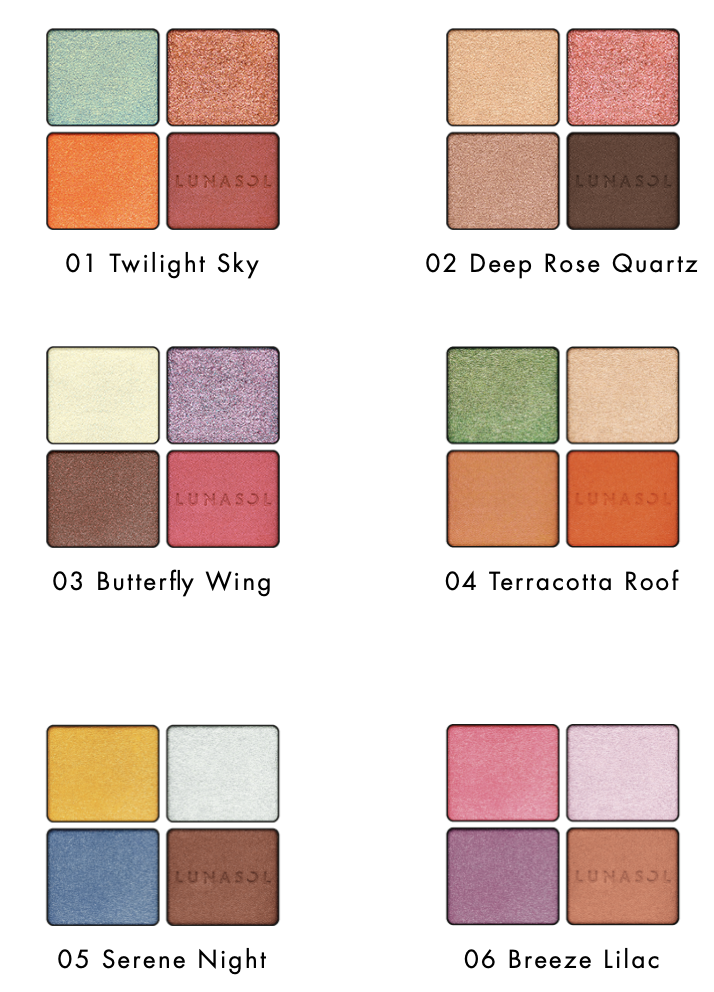 04-06 are SS2020, Sales day is 10th of Jan.
01 Twilight Sky
02 Deep Rose Quartz
03 Butterfly Wing
04 Terracotta Roof
05 Serene Night
06 Breeze Lila
JPY9,380
Lunasol Geminate Eyes N
SS2019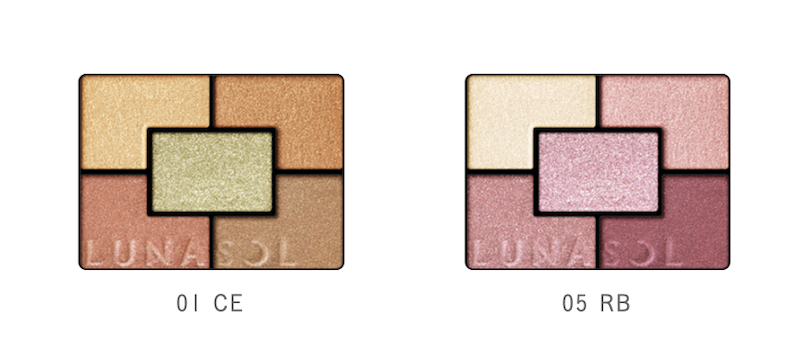 JPY7,200
Lunasol Nuance Shade Eyes
AW2018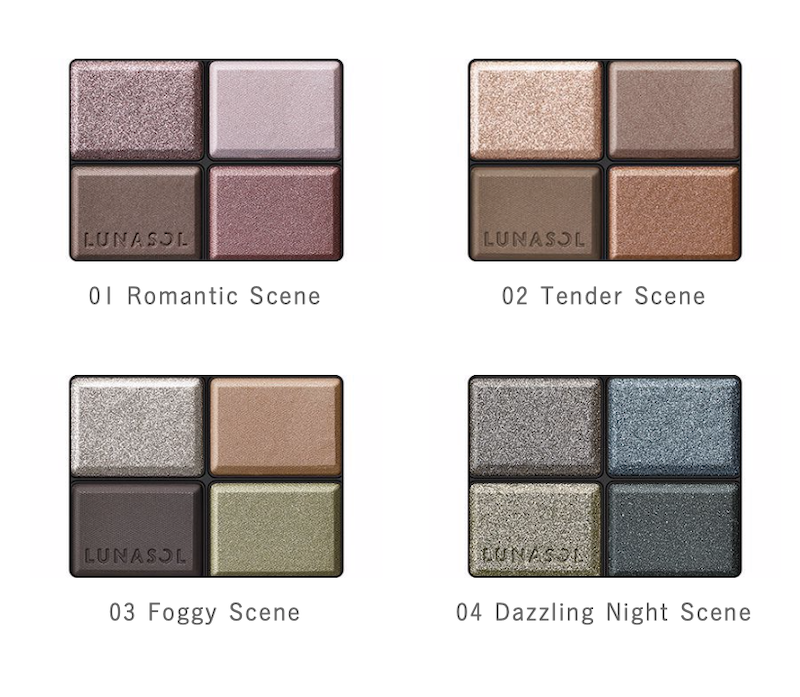 01 Romantic Scene
02 Tender Scene
03 Foggy Scene
04 Dazzling Night Scene
JPY7,200
Lunasol Macaron Grow Eyes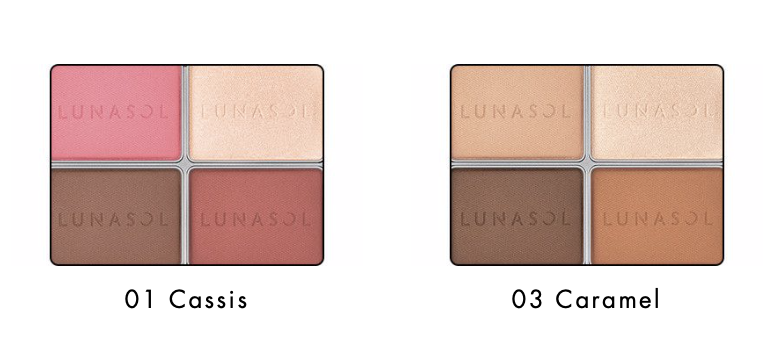 JPY7,200
Lunasol Shine Fall Eyes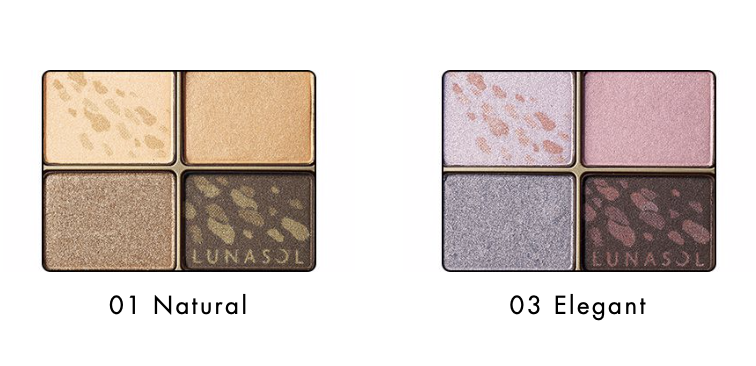 JPY7,200
Lunasol Sparkling Eyes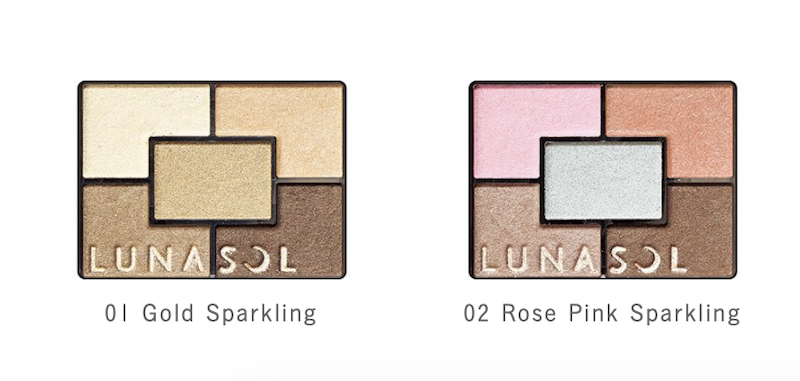 01 Gold Sparkling
02 Rose Pink Sparkling
JPY7,200
Lunasol Selection de Chocolate Eyes
Note: The Chocolate eyes is with perfume of chocolate.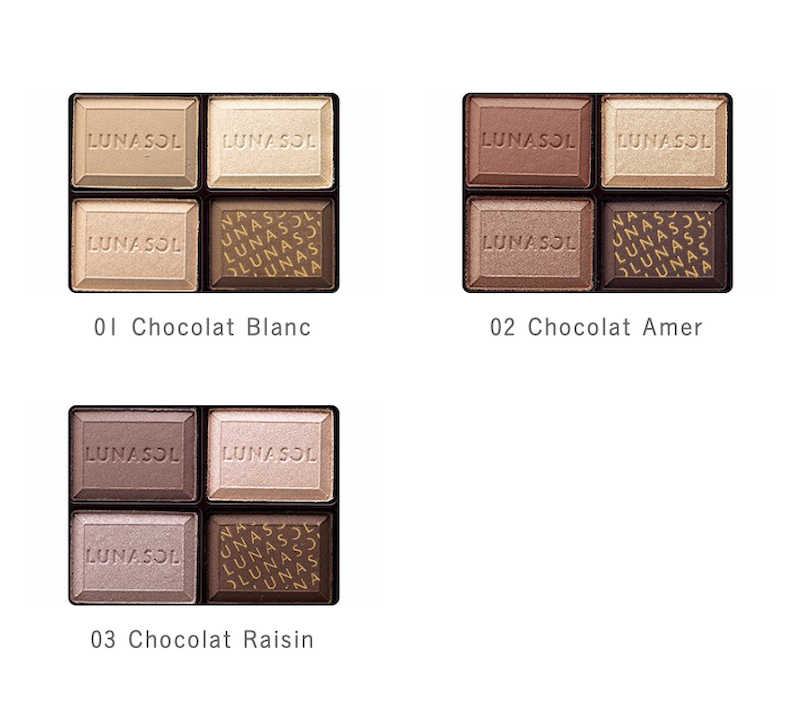 01 Chocolat Blanc
02 Chocolat Amer
03 Chocolat Raisin
JPY7,200
Lunasol Grace Contrast Eyes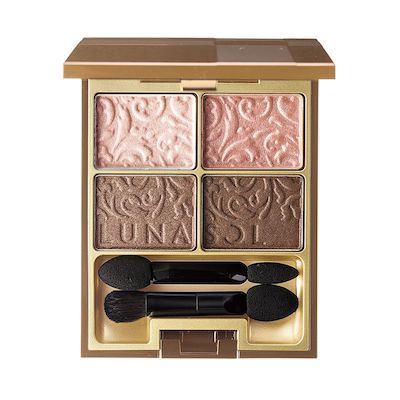 02 Romantic Pink
JPY7,200
Lunasol Sand Natural Eyes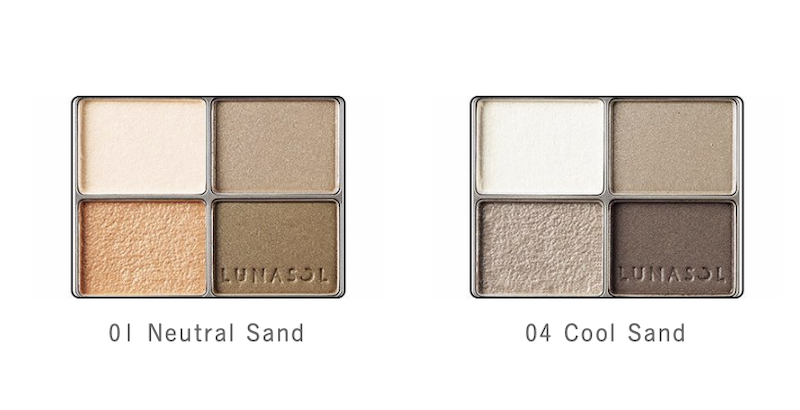 01 Neutral Sand
04 Cool Sand
JPY7,200
Lunasol Velvetful Eyes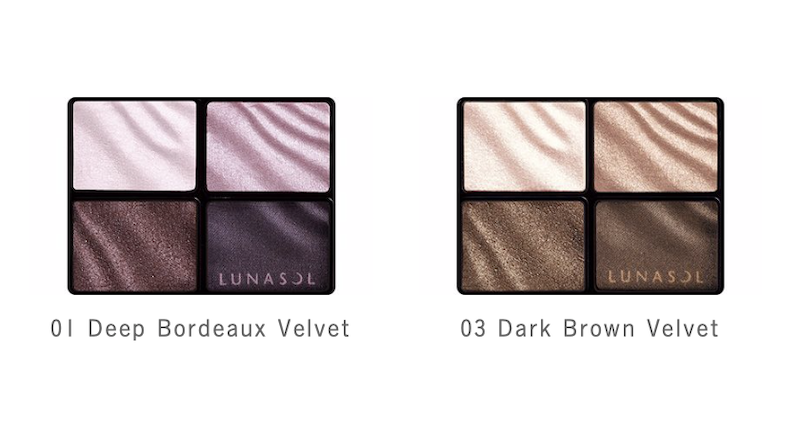 01 Deep Bordeaux Velvet
03 Dark Brown Velvet
JPY7,200
Lunasol Petal Pure Eyes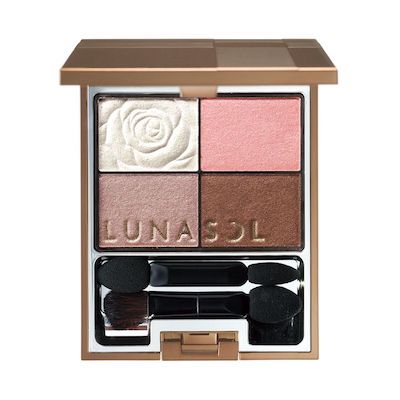 01 Sweet Peach
JPY7,200
Lunasol Three Dimensional Eyes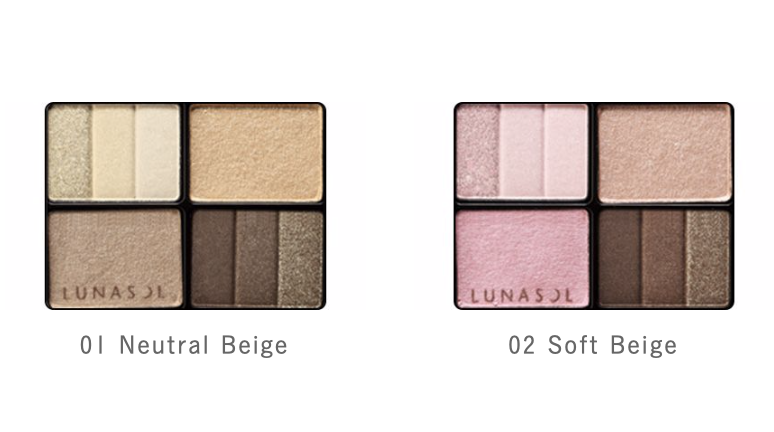 01 Neutral Beige
02 Soft Beige
JPY7,200
Lunasol Aurorized Eyes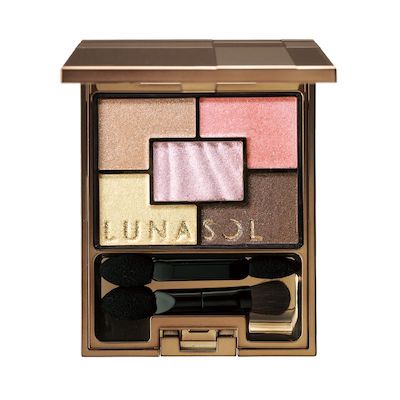 02 Light Variation
JPY7,200
Lunasol Star Shower Eyes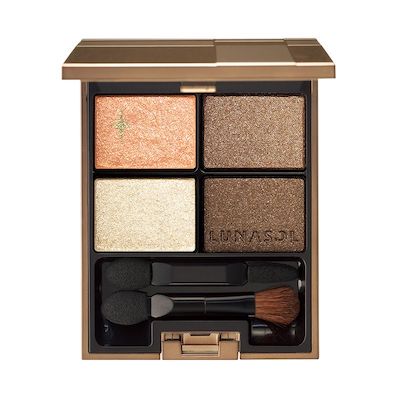 05 Close of Night
JPY7,200
Lunasol Sheer Contrast Eyes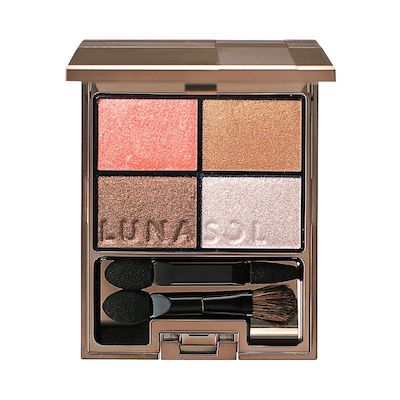 JPY7,200
Lunasol Skin Modeling Eyes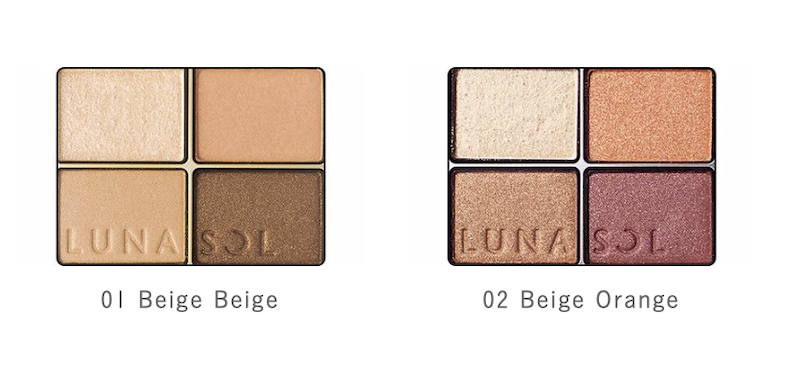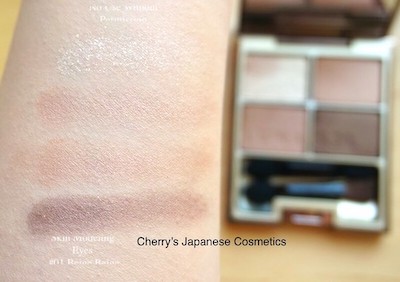 01 Beige Beige
02 Beige Orange
JPY7,200
Lunasol Scent Form Eyes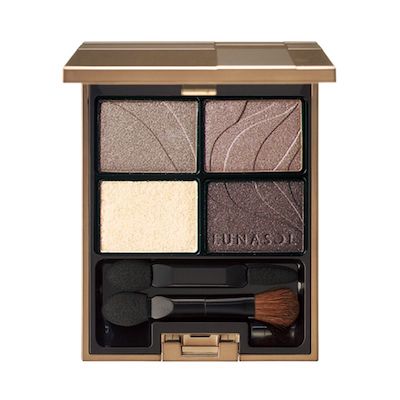 05 Chocolate Cosmos
JPY7,200
---