THREE by THREE is a skin care line, new for SS2018, focussing on sensitive skin.
I had used all of the products (with buying a trial set). The common scent is by Laurel Oil and Frankincense Oil, and lovely… Indeed "Organic" means nice to "soil", not we human skin. If you are super sensitive, this line is not yours. I have used this line when my skin condition is healthy.
THREE Cleansing Oil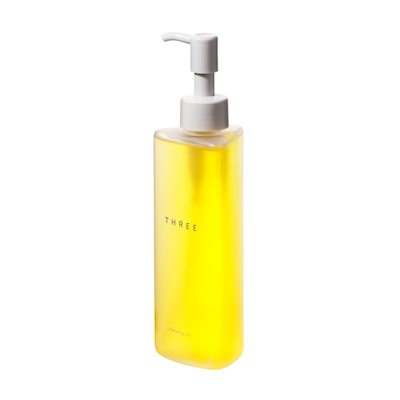 185ml
Makeup remover
It removes pretty good, even waterproof products, in person.
JPY6,950
THREE Cleansing Foam
Face Wash
100g
In person, I feel this face wash is gentle (but wash my face clearly).
JPY5,950
THREE Treatment Lotion
Lotion
125ml
In person, it moisturise my skin pretty well, without irritation.
JPY9,100
THREE Treatment Emulsion
Emulsion
90ml
In person, I prefer more oily products, but there is THREE treatment cream waiting for me.
JPY9,800
THREE Treatment Cream
Face Cream
26g
In person, there are no irritation with using this cream.
JPY12,670
---