Addiction Brush
Seems KOSE is going to describe "ADDICTION TOKYO" on the package since SS2020, but it is not meaning they change the brand name.
There are 15 brushes.
Powder Brush
There are 4 powder brushes.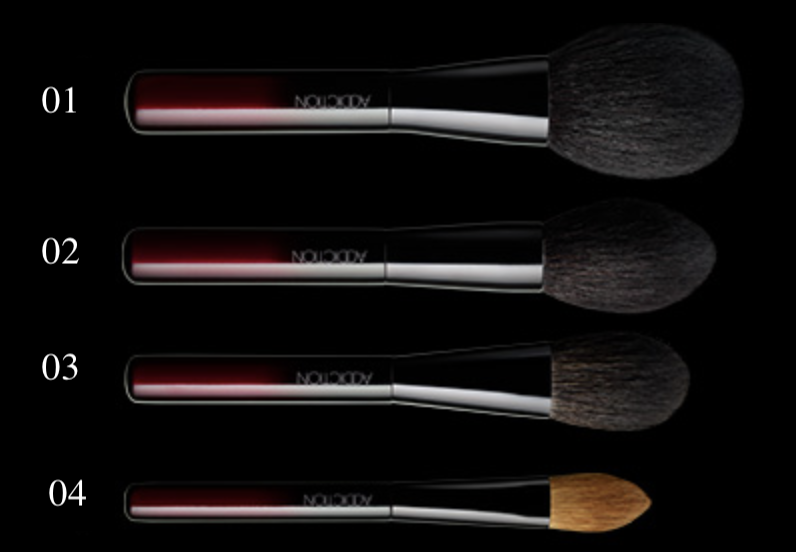 01 Powder Blush (Goat): JPY10,710
02 Perfect Round Brush (Goat): JPY10,200
03 Blush Brush (Goat & Gray squirrel) : JPY9,100
04 Highlight Brush (Weasel) : JPY8,380
Eyeshadow Brushes
There are 5 eyeshadow brushes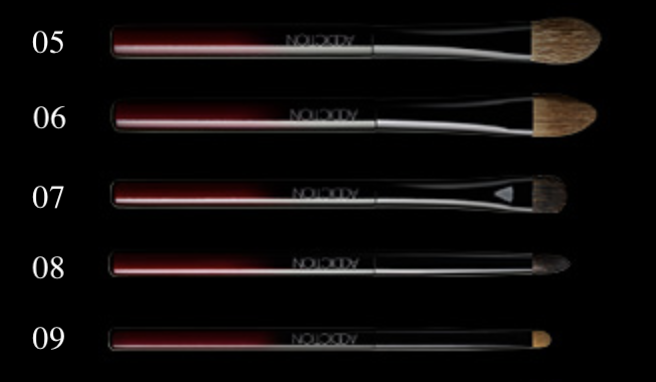 05 Eyeshadow Brush B (Weasel & Brown Squirrel): JPY5,660
06 Eyeshadow Brush P (Weasel): JPY5,960
07 Eyeshadow Brush S (Racoon): JPY5,360
08 Eyeshadow Brush C (Pony): JPY4,990
09 Eyeshadow Brush D & L (Weasel): JPY4,990
Eyebrow & Lip Brushes
3 Brushes.

10 Eyebrow Brush (Badger): JPY5,560
11 Eyebrow Brush Screw (Nylon): JPY2,000
To serve you affordably, please purchase this screw brush and at lease one other Addiction products. Thank you!
12 Lip Brush Retractable (Weasel): JPY4,990
Base Makeup Brushes

13 Foundation Brush (PBT): JPY7,670
14 Concealer Brush (PBT): JPY4,990
15 Concealer Brush P (PBT): JPY4,660
---